Athletes for CARE supports mental health in professional sport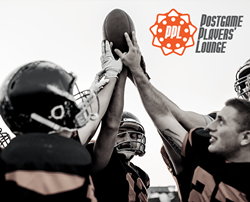 "Athletes for CARE is committed to helping athletes achieve success in life after a career in sport," said Anna Valent, CEO of A4C.
JACKSONVILLE, Fla. (PRWEB)
August 12, 2021
Athletes for CARE ("A4C" or "The Organization") is a non-profit organization that has been working since 2017 with current and former athletes to combat the long-term impact of the mental and physical toll of a career in sport on athletes. A4C advocates for removing the stigma surrounding mental health and personal well-being in sport, as well as for treatment options. A4C applauds and supports the tough decisions made by Olympic athletes like Simone Bilès and Naomi Osaka over the past few weeks to protect their mental health and well-being. Their outspoken bravery sets a precedent for others to reinforce that no athlete should suffer silently alone on or after leaving the world stage.
A4C is committed to fostering resilience and support for mental health issues facing current and former professional athletes. To pursue this mission, the organization is proud to announce a collaboration with the Post-game players lounge ("PPL" or the "Partner"), a program dedicated to supporting retired athletes who find themselves, for the first time, in a world which is not only dominated by the practice of professional sport and sports. team.
"PPL is excited to work with A4C to help bring the mental health aspect of athletics to the forefront! While mainstream sports psychology focuses on athlete success on the court, PPL focuses on helping athletes succeed off the court, "said Dr Shannon McHugh, PsyD., Co-Founder of PPL .
"Athletes for CARE is committed to helping athletes achieve success in life after a career in sport," said Anna Valent, CEO of A4C. "We have worked for years individually to overcome barriers to success and help athletes find support, opportunity and life purpose after a career in sport. We're excited to be working with the Post-Game Players Lounge to bring this mental health focused program free to any athlete in any sport.
"A4C was there to support me in the dark times after my football career ended." said Jamie Brown, A4C Athlete Ambassador and NFL Superbowl Champion. "I am delighted that A4C and PPL are teaming up to create a safe space where you can share anything in a group of people who understand how you are feeling. It helps connect the dots whether you're having financial trouble, a goal, or whatever.
The program, led by former athletes who are now mental health professionals, includes a 16-week athlete program and will expand to include programs for spouses, partners and families of athletes. Athletes who complete the program will also be invited to participate in a leadership development program to continue their mental health journey. In addition to the weekly schedule, athletes in need of additional support will receive individual care plans which will also be taken care of by A4C. Many athletes experience mental, physical and financial health issues during and after a sports career. It is difficult to know how and where to get help, especially when coming from a unique industry and usually without a transition plan or health insurance.
Athletes for CARE (A4C) is a non-profit organization started in 2017 by passionate retired professional athletes who recognized the need to defend the health, safety and well-being of over 2 billion people everywhere ages participating in sanctioned sports around the world each year. Through this advocacy, we are improving health and wellness options for the billions of people around the world living with mental and physical illnesses, including chronic pain, depression, anxiety, PTSD, CTE, TBI, drug addiction and opioid dependence. For more information, please visit www.athlètesforcare.org.
About the post-match player lounge
The Players' Lounge was created through a collaboration between psychologists Dr Shannon McHugh and Dr Jesi Sasaki, BJ Williams, the founder of Can i be vulnerable (an organization aimed at reducing mental health stigma among black men and boys) and occupational therapist Dr. Madison Harris, who specializes in helping athletes transition into retirement. Started as a safe space for former NFL players to come together and talk about their mental health and post-career journey, now transformed into a program that all former athletes can access and benefit from when they are quit their sports career. PPL provides mental wellness tips and techniques to group members and works with partner neuropsychologists and occupational therapists to provide relevant information to help athletes develop a retirement playbook that prioritizes their wellness. be mental and physical after sport.
For more information or for media inquiries:

Jess moran

Founder, JESSCO

519-494-5379

[email protected]
Share the article on social media or by email: