Professional sport, parenthood and mental well-being: the great balancing act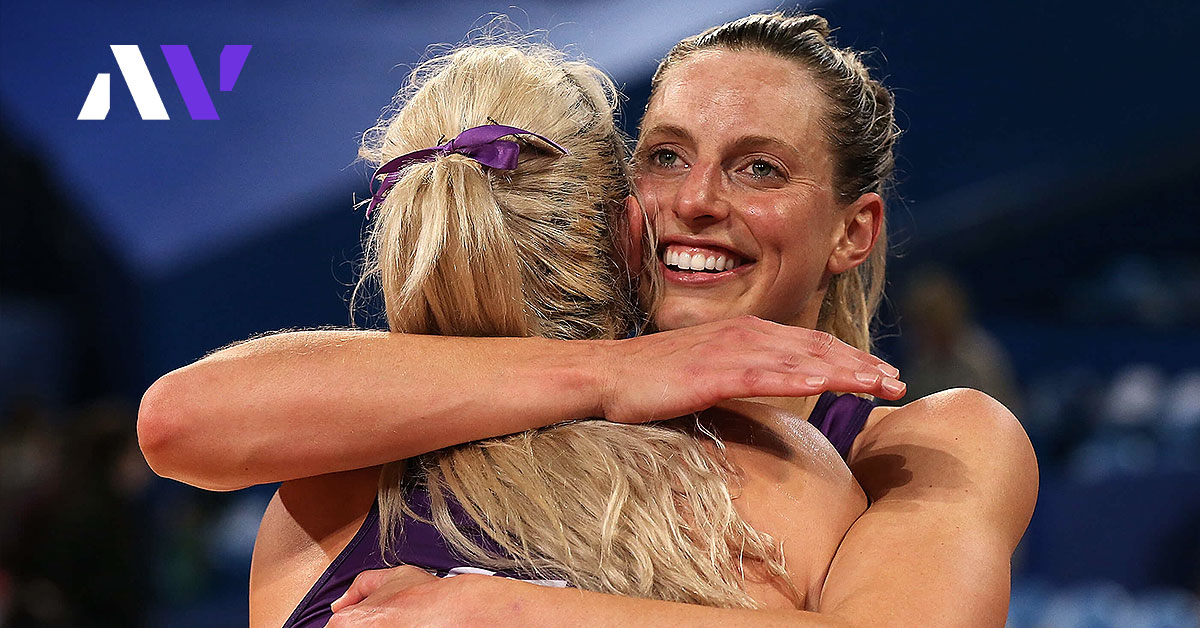 In some ways, being a professional athlete is a selfish way of life.
Everything is performance oriented. For about 12 months a year, life revolves almost entirely around sports, and it's like there's only one thing in life – and it can get overwhelming.
Given this overall focus, having a balance and being able to focus on other things was extremely important to my mental well-being, and my ability to perform week after week.
When there was free time I made sure to spend it doing things I loved, social events with people outside of netball, for example. Even walking my dog ​​every day, taking the time to switch off and have a coffee, really changed my mood.
It is not only this precious "time for myself" that has helped me to keep going, to have a strong support network and link for the people around me was also crucial. It's probably only now that I'm retired that I can look back, reflect and realize that I sometimes took this for granted.
In sport, where things don't always go as planned, it's hard to keep your energy and morale up all the time, and that's when I was leaning on the team.
Keirra Trompf and Gretal Bueta (then Tippett) were two teammates who had a huge impact on me. Their ability to stay positive and see the good in difficult situations boosted everyone's morale on the team, and their optimism really helped me keep going.
It was especially beneficial to get to practice on the days you have worked, followed a training session in the morning and at 4:30 in the afternoon you have in front of you a judicial work session of two. time. If we weren't winning and had no chance of qualifying for the final, I would go to practice thinking, 'How the hell am I going to spend the next two hours? ".
Then I opened the door and saw their faces, and their positivity would instantly improve how I was feeling.
You never regret exercising
Whereas there were times when I would show up to practice and say, "Oh, help, I have no energy today. I feel a little flat. I walked out with a rush of endorphins, feeling fantastic.
Whenever you are done exercising, you feel great and really positive about what you just achieved. The surge of all that good energy makes you feel good about yourself.
I was so lucky to enjoy what I did every day of the year. It doesn't mean that there weren't some tough days, but I had a passion for netball.
Go through the ups and downs
A setback or a challenge might seem like the worst thing in the world at this time. In my career, injuries, defeats in the final, one-goal losses and lack of selection could make the world feel like the world was falling apart.
What I've learned from overcoming them is that it's okay to feel disappointed. I think it's really important not to hide it and to have that feeling of failure and sadness sometimes. But it is also extremely important to be able to cope, to develop some resilience and focus on more positive things.
To be able to go out and do my best every week, I had to have the strength to be able to change my mindset and find the good and the lessons of our defeats.
If winning was something that came easily, then it wouldn't be celebrated the way it is. You have to go through the lows to truly appreciate and appreciate the highs.
I remember standing on the stage at the Glasgow 2014 Commonwealth Games, singing the national anthem after winning the gold medal. It was as if someone had pressed play on a highlight reel of every difficult and disappointing moment before this tournament. Whether it was years earlier – like losing the marathon gold medal game in double overtime by a single goal four years earlier – or more recently, it has all turned back.
It seems a little funny, to think of the disappointment when you celebrate with a gold medal around your neck, but it was an amazing feeling to be able to look back on what I had overcome to be there. Without these challenges beforehand, winning gold wouldn't have been so special.
This resilience value and the sense of accomplishment that comes with it is something I point out a lot to young women: good times and successes are easy to enjoy, but they are so much more enjoyable when the road to getting there has been. hard.
The impact of parenthood
Ask any mother who has given birth to her first child, let alone one who plans to return to elite sport, business or work: it's complete. Taking care of yourself while being responsible for someone else is a challenge.
Before, I had lived this selfish lifestyle, doing everything for me, whether it was training, eating or late recovery. It flipped in the opposite direction when I became a mother, to be all about someone else. It was something that nothing could prepare you for.
Returning to pro netball meant balancing things like not getting much sleep with the demands of elite sport – having to train and be turned on, for example – then coming home to be a mom, not just being able to relax after a Session. training.
I succeeded by becoming a lot more organized, establishing more routines and schedules, but it was full.
Much of the success lies in the people around you. I've always been fortunate to be surrounded by great people and probably had more help from my family than ever before to have little Barney and be able to come back and play.
At the end of the day, when you're a mom who spends all of her time caring for others, it's really important to make some sort of regular 'me time' and self-care part of your routine, for you. ensure that you take care of yourself and prioritize your mental well-being. For me, it's taking the time to stay active.
After Barney, I still felt capable of getting enough exercise. And then Frankie, my second in command, came along and time just got even more precious. It was harder with two kids, and now I'm wondering, "How the hell am I going to get out of the house with three kids?"
While it is next to impossible to exercise every day with young children, especially a newborn baby, I always take the time to stay active and am a lot smarter about how I do it. take, because I know it is important for my mental well-being as well as my physical health. The kids keep me physically busy – a lot of my exercise is chasing them – but I do a lot of Pilates and other low impact activities rather than going out for a run or something too strenuous.
It is so important to maintain a certain level of exercise, even if it is only half an hour of walking to clear my head – personally I find that it keeps me from becoming stressed or restless.
Retirement helped me appreciate the importance stay active is for my mental well-being. My job kept me fit and healthy – no matter how much I wanted to work out, I had no choice but I always felt better afterwards. Now that I have a choice, I still take the time to do these sessions because I know how beneficial it is, I can't imagine giving it up.